I will get back to posting poems and fables next, I promise. I just needed to get some vocal action out there to support the protection of wolves and now I NEED TO LET YOU KNOW ABOUT A LEGIT NEW ETHICAL READING PLATFORM APP THAT YOU WILL WANT TO SUBSCRIBE TO AS A PASSIONATE READER. IF YOU ARE A WRITER YOU CAN GET COMPENSATION.

In the fall of 2020 I officially began a detox of the social media Giants; all except for YouTube which I still use for music, education, etc.
I scaled down to basically just one app that has single-handedly been changing my life – encouraging more Focus, expanding Self-Sufficient Learning, Independent Thinking, Creativity and more. The app? ReadUp.com.
This month May 2021 begins a whole New Chapter of ReadUp with the latest version of the app.
Prior to May 2021 the co-founders of ReadUp and RU's snowballing community have helped generate slow growth and evolution of the ethical reading platform over the past 5 years of hard work yet work each co-founder/community Reader significantly enjoys.
The app has been a game-changer and on the forefront of the app kingdom due to their Most Transparent Privacy Policy in the world, their lack of distracting ads.period.Ever., the civil discourse created inherently by the nature of RU's algorithm/built-in features, the community (kinda feels like being a member of the Goonies or Ready Player One or takes one back to the days of making friends on simple message boards) the app fosters for Readers, the inherent betterment of autonomy the app fosters and more.
Now with the latest launch RU is becoming a forefront game-changer in publishing writers and compensating them, transparently. For a subscription price (there are three tiers to choose from which each Reader/Writer selects) Readers are able to see through a carefully created color wheel exactly how much of their subscription goes to the writers each Reader Reads.
If you are new to ReadUp and reading this with further questions I highly recommend that you, the new ReadUp Reader dive into co-founder bill's catalogue of blogs easily accessible within ReadUp archives. By doing so you will be able to get a clearer picture of all the benefits of this Game-Changing app.
If you are a reader and love to read…ReadUp is for you and Will Change your Life. If you are a writer you will be able to import your self-publishing and receive compensation for each read your writing receives.
So what are you waiting for? Download today. This is just the beginning of an amazing new chapter in ReadUp.com's journey and there is an Amazing Community within excited to Connect – Interdependently.
Today I updated my ReadUp version to 7.0 and paid my first month at the Reader Level Subscription.
🪶✌️💓💯🎰🎯🌈
Here is official info from ReadUp.com to get you started. If you have any questions feel free to comment below or message bill@readup.com
Read anything you want.
Easily import articles from your favorite publishers and blogs. Or browse Readup's collection of top-quality articles.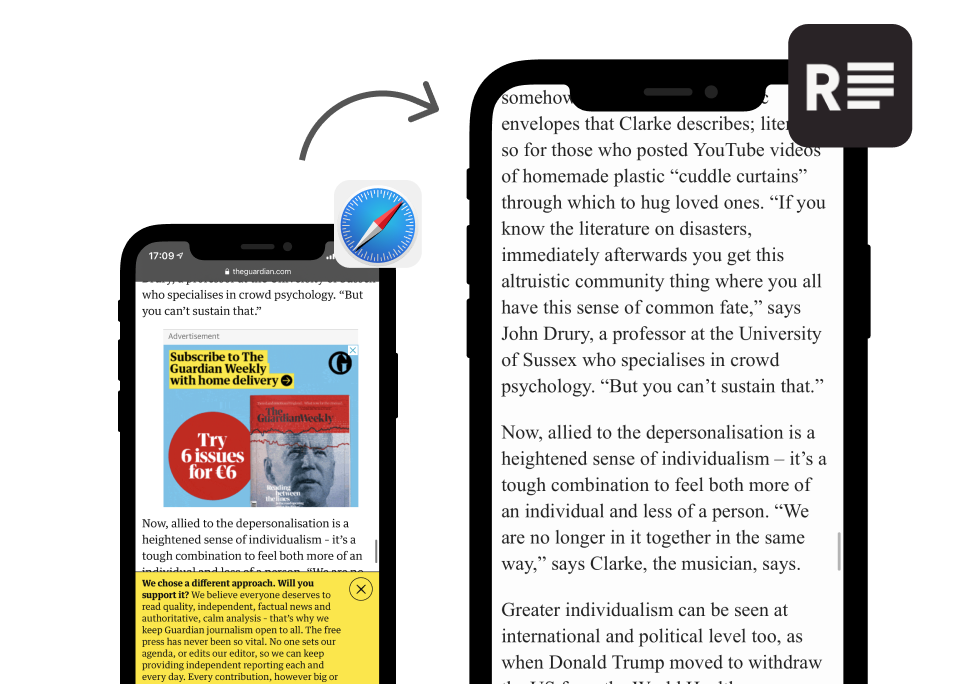 Reading perfected.
Readup's iPhone app and browser extensions offer immersive, 100% distraction-free reading. No time to finish? Readup bookmarks everything, automatically.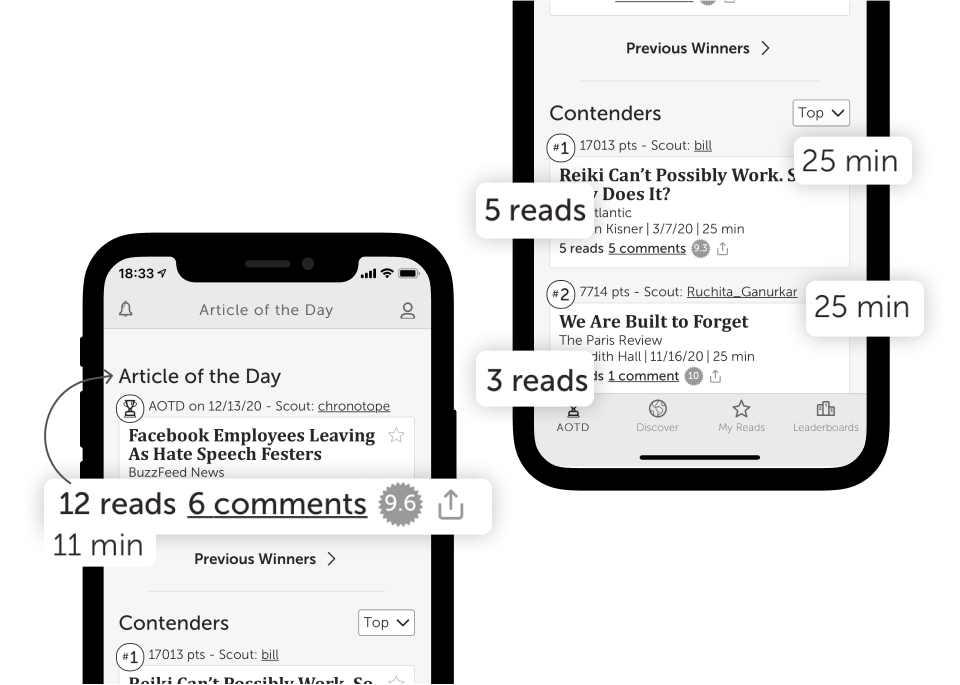 Algorithms you can trust
Readup doesn't have likes or upvotes. Instead, Readers "vote" with their time and attention. All algorithms are fully transparent and Reader privacy is always respected.
Civil discourse. Finally.
On Readup, it's impossible for anybody to comment on any article that they haven't fully read. Readup is troll-free, non-toxic, and non-addictive.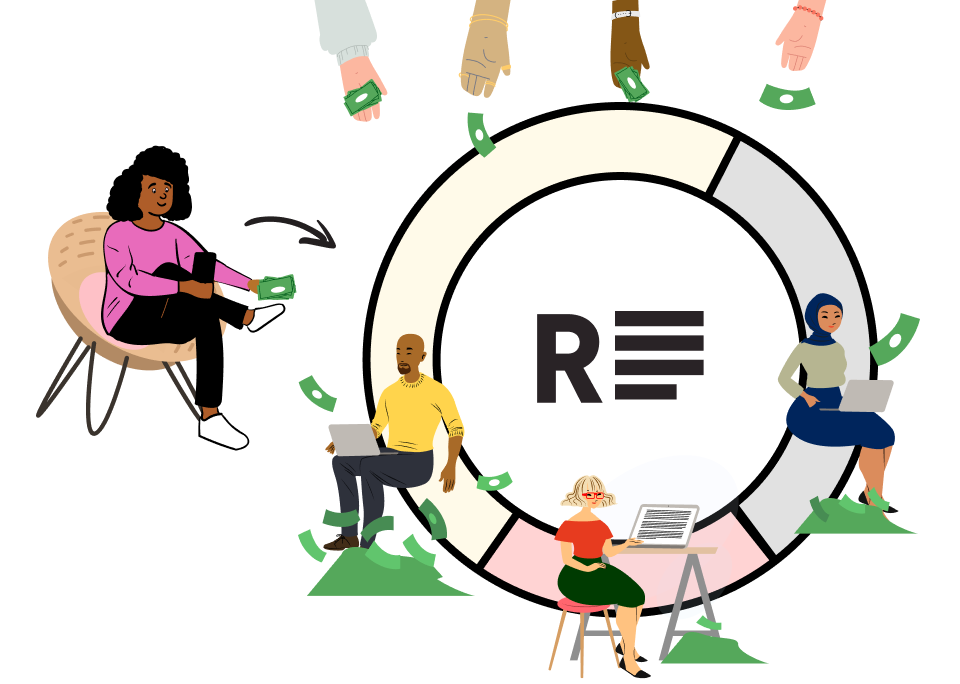 A brighter future for writers
You pay a monthly subscription to read on Readup. Readup keeps 5% and distributes the rest to the writers you read. Everything is transparent, ethical, and humane.
Pricing: Pay what you want
You can pay any amount you want to read on Readup.
All Readers at all levels get full access to all features.
Readup takes a small cut (5%) of your payment and distributes the rest to the writers you read — transparently, down to the penny.
$4.99Budget option.Individual Writer payouts will be small.
$14.99RecommendedA meaningful investment in journalism.
$24.99Super Reader!Bigger tips for the writers you read.
Readup has earned $195.82 for writers.Total Revenue: $219.88
What our Readers say
We're proud to improve the lives of our Readers on a daily basis.
Check out these spontaneous testimonials from real humans beings.There is something inherently decent and civil about reading on Readup. It will be an important experiment to see if it can stay a healthy community.— PlumMy best online reading experiences have happened here.— EZ1969I'm so grateful to have Readup in my life.— KaylaLolaReadup gave me my brain back!— KarenzIt's fascinating to see (and super exciting to be part of) Readup's growth. Here's to so much more 🥂❤️✨— chrissetianaI cherish Readup as a safe place for productive and empathic conversation.— thorgalleReadup has fundamentally changed the way I read online.— bartadamleyI used to have several magazine subscriptions and now I have all of it at Readup. — PegeenI'm a believer in this project and eager to see what the market will say.— RavenLove Readup and love recommending it to my friends and family.— skrt